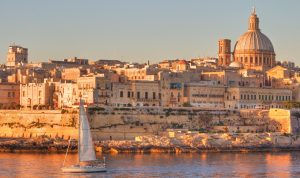 Discover MALTA from Bergerac!
Top Of Travel invites you to discover a magnificent tour of Malta.
This comprehensive tour, designed for culture lovers, is a skilful blend of Mediterranean exuberance and British restraint. You will discover all of Malta's fascinating must-see sites, including the island's capital, Valletta, a UNESCO World Heritage Site. A major advantage is that everything can be visited from the same hotel.
A land with a tumultuous past, Malta has forged a strongly contrasting identity, a legacy of the many invasions it has suffered. From the knights of the Order of St. John, there remain the fortified towns and the churches to spread the Catholic word. But as soon as the fortifications are overcome, the island becomes once again the reflection of the Mediterranean with its cube-shaped houses, its culture and the oriental gentleness of its people bequeathed by the Arabs.
Departure on 16th May 2024, more information from your travel agent.