Bergerac Airport is offering its British travellers an application that allows them to reclaim tax-free shopping in France.
Bergerac Airport has partnered with Skiptax, an innovative French company offering a mobile application that provides a simple way for non-European tourists to reclaim tax-free travel in France.
The service is quick and easy to use for travellers: they just need to create an account and apply for a refund in a few clicks.
With the application, travellers will benefit from the highest refund rate on the market. And if that's not already good news, for the launch of this partnership between Bergerac Airport and SkipTax, the app offers travellers a code that will allow them to benefit from an even higher refund rate on their first tax refund. Receipts for eligible purchases are uploaded by the traveller and the VAT on each purchase is seamlessly processed and reclaimed.
How it works:
Passengers need to download the app and enter the code BERGERAC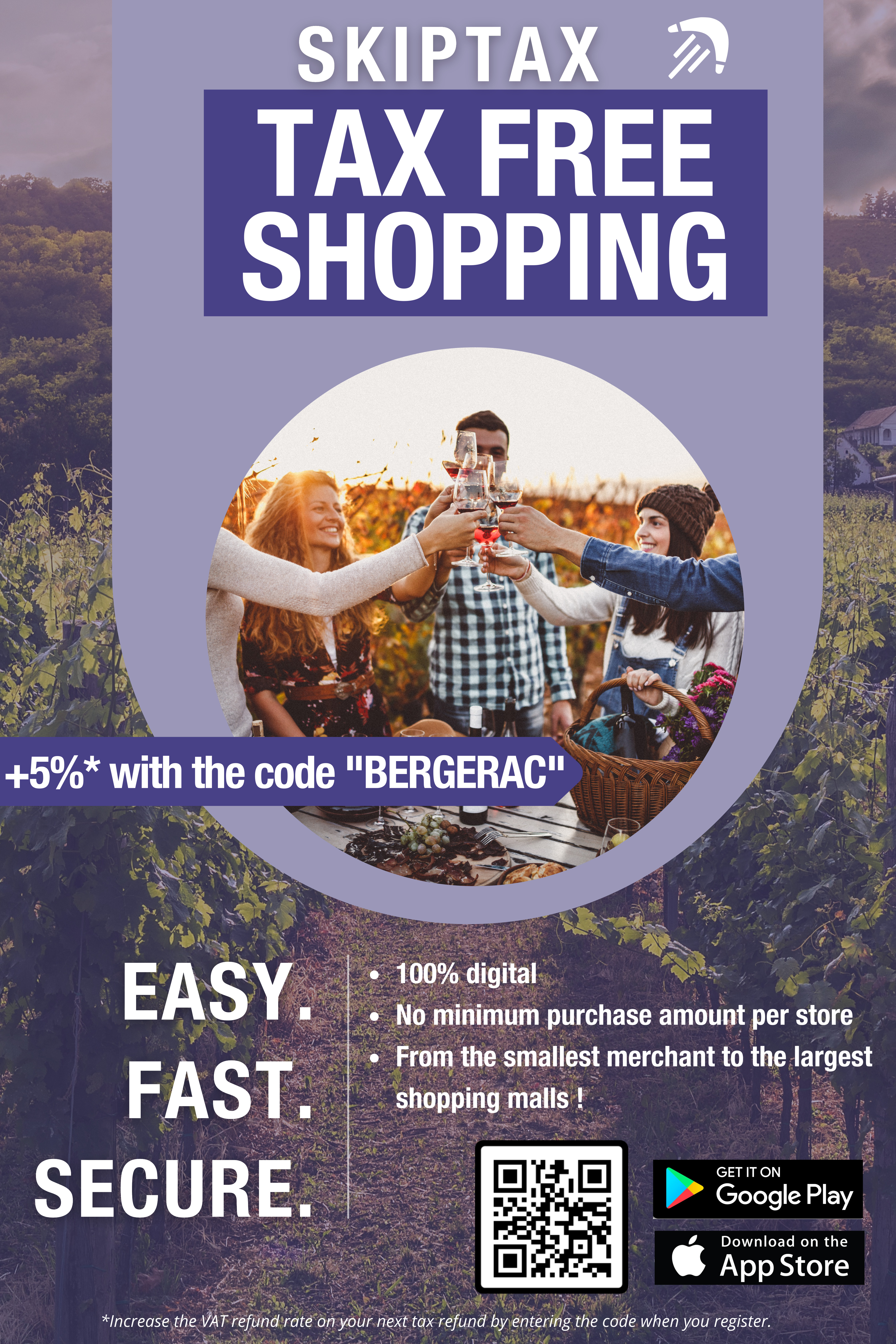 About Skiptax:
Founded in 2018 by Raphael Salama, Alexandre Lunati and Pascal Mattei, Skiptax is Europe's first digital tax-free operator. Skiptax is revolutionising the entire tax-free sector by focusing on the user experience with a 100% mobile approach. It is the first fully digital tax exemption operator authorised in France since 2020.
With Skiptax, a simple and easy-to-use mobile application, tourists can get their refund simply by taking pictures of their purchase receipts. At the same time, thanks to the app, tax authorities benefit from advanced tools for big data analysis, for better fraud prevention capacity, and much more.
Skiptax processes tens of thousands of refunds from non-European tourists every year.
To learn more about Skiptax's business, visit www.skiptax.com.